Against pressure and exam stress: an anti-capitalist start to university
At the beginning of the new semester, KGK Campus at Freie Universität in Berlin is hosting various workshops, city tours, and a pub night from 16.Oct. to 06.Nov. An overview of the planned program and how you can get involved.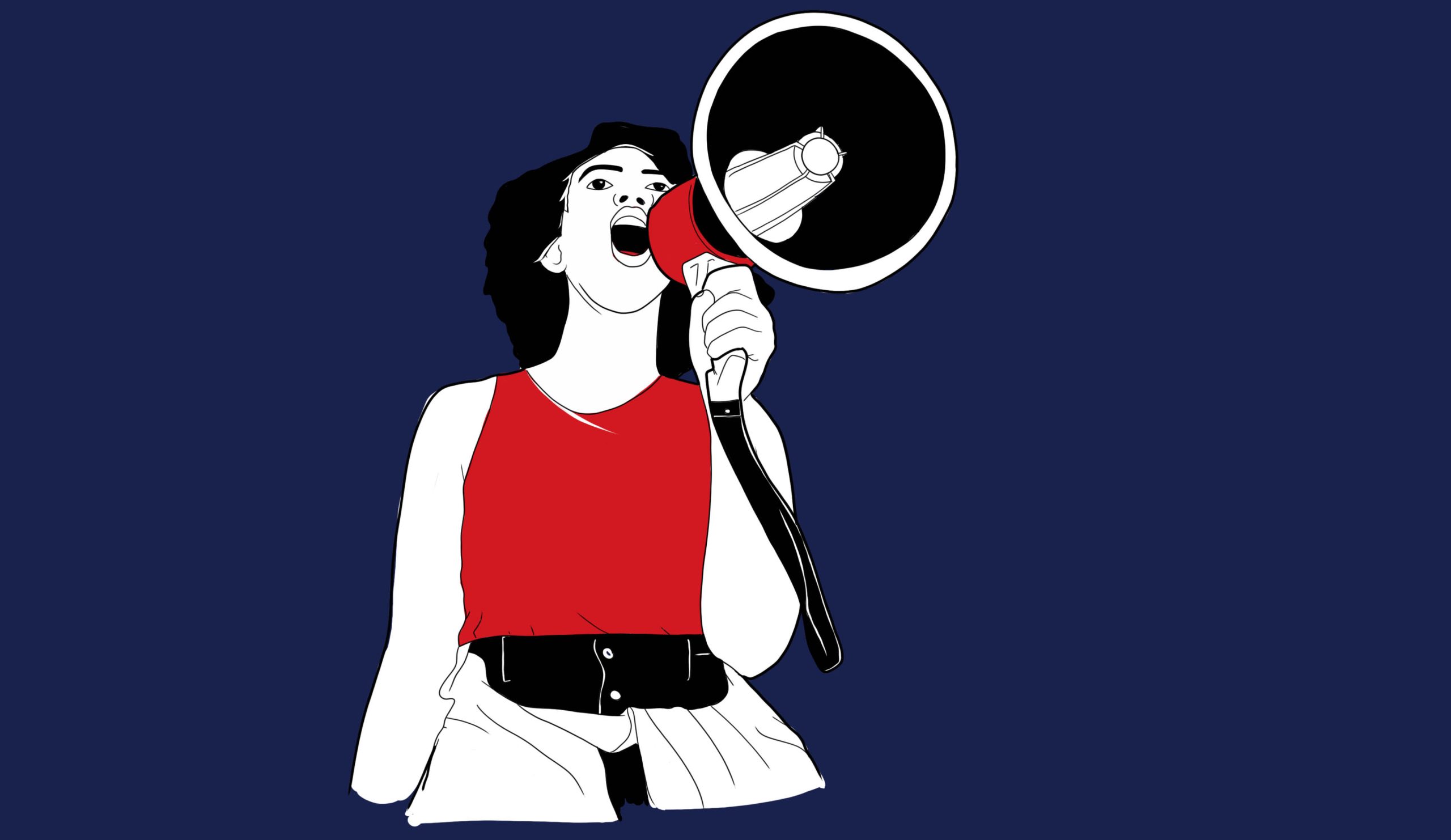 Graphic: Sou Mi
After 1.5 years of pandemic, we can go back to university! At the start of the semester, we want to talk to you about the topics that too rarely find a place in the curricula: How do left-wing university politics work? How can we stop the climate catastrophe? What kind of feminism do we need? What impact does racism have on our lives? And what happens after the elections? We want to discuss all this from an anticapitalist and marxist perspective. Do you want to get active? Come to our events and join our newspaper! We are students that are part of klassegegenklasse, an independent left wing online newspaper, part of an international socialist newspaper network in 14 countries and we fight for a socialist perspective in the universities, on the streets and in the workplaces.
Please register at info@klassegegenklasse.org, indicating the respective event. The workshop presentations will be streamed live on the klassegegenklasse Youtube channel. We look forward to seeing you!
The 3G rule applies to all events.
Workshops & open meeting at Rotes Café, Otto-Suhr-Institut, Ihnestraße 22.
City Tour: 1968 in Westberlin
October 16th, 4pm in front of America-Haus, Hardenbergstr. 22-24
In 1968, young people all over the world became radicalised – also at the Freie Universität. They protested against the Vietnam War, but also against capitalism, stalinism and patriarchy. On this city walk through Charlottenburg, we look at the places of revolts and try to draw political lessons for today.
Barnight
October 16th, 7:30pm Trude Ruth & Goldammer, Flughafenstraße 38
Outside of Zoom and lecture halls we want to discuss over a beer or lemonade how university politics actually work, which topics keep us occupied, how to get active at the university as a student, what the roles of the university president are and how we imagine a democratic university. If you want to get to know your fellow students and get an insight in the political everyday life at the FU, come around!
To enter you need to be fully vaccinated or cured.
Workshop: E-Cars or Expropriation – how can we save the planet?
October 19th, 5pm Rotes Café
Everyone is talking about the weather: The climate question moves millions and is discussed everywhere. Yet politics are dominated by an understanding that it is possible to solve this crisis by emissions trading, raising taxes and some reforms. Billionaires like Elon Musk try to capitalize a new market for "emissionless" products. We want to discuss with you how to actually solve the climate crisis – and why this is only possible in an anticapitalist way.
Workshop: From the hospital to the revolution – how to fight in a feminist way
October 20th, 4pm Rotes Café
Reproductive work is systemically relevant work, yet it is constantly degraded through sexism – whether at home or the working places. The workers of the Berlin hospitals are fighting for better payment and better working conditions by striking, knowing that they are the ones who keep our system running. What can we learn from them and their fight? We want to discuss those questions with you and a striking worker of one of the hospitals.
Workshop: From Black Lives Matter to Gorillas: racism, capitalism and liberation
October 25th, 5pm Rotes Café
NEW DATE: 01.11.2021, 5pm Rotes Café.
Within the last few years, we were able to see big movements against racism and oppression, especially the antiracist revolt in the USA in 2020. But there are also mobilisations in Germany, just like labor disputes by migrant workforces, for example workers harvesting asparagus, workers in the hospital or the delivery service Gorillas. What is behind all that? How is work related to racism and how does this work in Germany? That, and possible ways to liberation, are what we want to discuss with you and workers from Gorillas.
Workshop: Berlin wants to expropriate – how do we fight for our right to housing
October 28th, 5pm Rotes Café
The Berlin citizens have decided: most of them want to expropriate big real estate companies. Yet, if and how the senate will continue with the expropriation is still an open question. Which tasks does the German left face within the next legislative period? Together we want to discuss with you the strategy needed to really push through our demands, like the expropriation of capitalistic real estate groups.
Open Meeting
November 03th, 6pm Rotes Café
You like our political ideas or are interested in further discussions and want to get active? With our open meeting we want to get to know each other better, introduce you to our online newspaper and our politics and talk about how to turn our university and world upside down so that we can live in a world free from exploitation, oppression and climate catastrophe.
City Tour: Novemberrevolution
Sadly, due to the sickness of our tour guide we have to cancel the tour!
November 6th, 4pm in front of Espresso House, Potsdamer Platz 10
By the end of world war one, there was a revolution in Germany – a revolution, that many only know superficially. With a general strike and a uprising, Berlin workers overthrew the emperor and put an end to the war. Millions called for socialism – but the social democratic party helped the counter revolution to victory. In this city tour, we follow the tracks of Rosa Luxemburg, Karl Liebknecht and countless workers.
Please register at info@klassegegenklasse.org!
Spende für Klasse Gegen Klasse
Wir finanzieren unsere Arbeit (also Serverkosten, Technik, Druckausgaben, etc.) ausschließlich aus Spenden, um unsere politische Unabhängigkeit beizubehalten. Wir wollen uns nicht einschränken lassen, durch Förderrichtlinien oder Parteigelder. Und natürlich sind alle unsere Inhalte, wie Videoproduktionen oder Podcasts, kostenlos zugänglich. Dafür brauchen wir eure Unterstützung.
Jetzt spenden